Hard Work Pays off for Townsville Local
Friday, May 25, 2018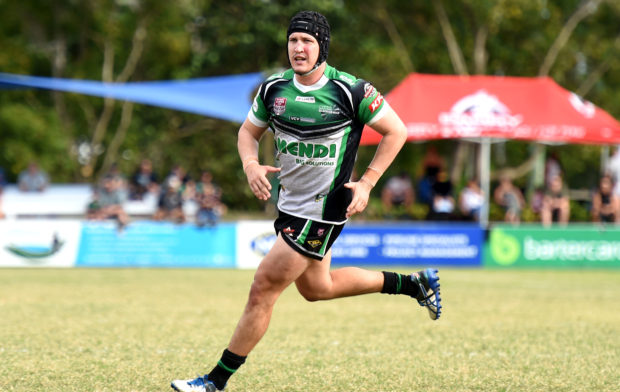 Cade Maloney named in the starting side of the Mendi Blackhawks. Photo Alix Sweeney
BLACKHAWKS MEDIA
Patience and hard work has paid off for Townsville local Rugby League player Cade Maloney who has been named in the starting line-up for the second week in a row for the Townsville and Districts Mendi Blackhawks.
Born and bred in Townsville, Maloney was a former Western Lions Junior, before making the switch to Townsville Brothers after Western Lions did not have an A-Grade side at the time.
"I've been playing Rugby League since I was 6 years old," Maloney said.
"I've never set any goals, just wanted to play to have fun."
Last season Maloney earnt himself a train and trial with the Mendi Blackhawks but was unfortunate to not get a game.
"It's been good to have another pre-season under my belt," Maloney said.
"I feel much more prepared this time round,"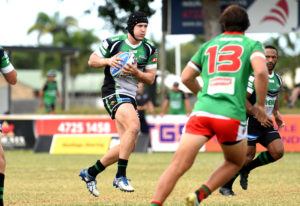 "Not getting a game last year made me hungrier to play this year."
The team travel to PNG this week to take on the Hunters, and Maloney said he is excited for the challenge ahead.
"I haven't been to PNG before, so I don't really know what to expect."
"Everyone who has been over there have only said good things about it, so I can't wait,"
"When Woolfy (Coach Kristian Woolf) announced the team last week and I was in the run on side, I was pretty excited, and something I wasn't expecting to happen so quickly,"
"My parents were very happy as well, they come to all of my games and Dad travels to away games as well."
"I'll just continue to play my best, take one game at a time and see where that takes me."
Mendi Blackhawks Coach Kristian Woolf said he has been excited to watch the young local develop into an Intrust Super Cup player.
"Cade is a really good example for any one currently playing local league and want to move up to ISC,"
"Eighteen months ago, he was on a train and trial with us, and did so well we offered him a contract,"
"He had an even better pre-season this year, and earnt him his first start off the bench against Tweed in round 5."
Maloney performed so well that he has been in the side since.
"Cade has played in some of our biggest games this year, against the best teams and he has certainly been able to rise to the occasion,"
"Every collision he has with or without the ball, is very tough and physical,"
"And the good thing about Cade is, he still has plenty of improvement in him,"
"The more starts he gets, he's only going to continue to get better,"
"At times it can be difficult to crack into higher levels, but Cade has shown that if you are willing to be patient, work hard and if you take your opportunities as they come, then you can certainly become a main stay on the back of that."
The Townville and Districts Mendi Blackhawks V PNG Hunters
3pm, Sunday May 24, National Football Stadium