Dan Soars to New Heights
Thursday, May 24, 2018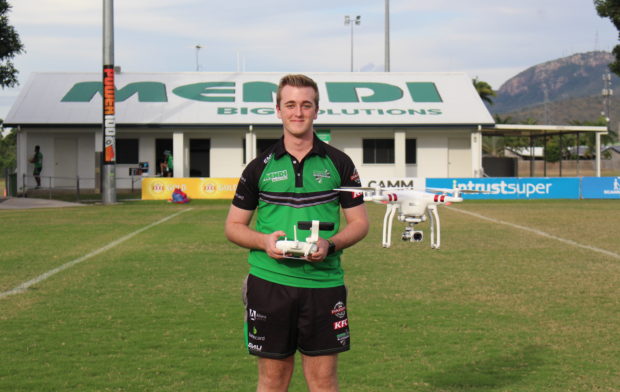 Dan Harley Production Assistant at the Mendi Blackhawks. Photo Blackhawks Media
BLACKHAWKS MEDIA
Dan Harley – 15 years of age, Southern Cross Catholic College
Interests – Video Production, Music Production
Dan Harley has been volunteering his time at the Mendi Blackhawks since 2016, and is responsible for filming training sessions with his DJI Phanton 3 Drone at the Townsville & Districts Mendi Blackhawks.
Dan began using the drone at the age of 14 and has taught himself by watching YouTube videos.
"Using the drone at training gives a much better overview of what is happening on the field," Dan said.
"When I heard, through a friend, that the Mendi Blackhawks wanted someone to fly their drone, I said yes immediately,"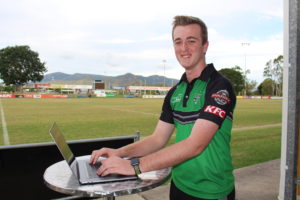 "I've always enjoyed making videos, but now the drone can give you so many different options of angles."
Dan who has just been recognised for Filming and Editing a video for the Ronald McDonald House North Queensland called "A Beautiful Difference", has also produced many videos for his school and is responsible for sound production at the Calvary Christian Church.
On game day, Dan has a very busy role in the Media Box and is responsible for Social Media, some photography, scoreboard and sound.
We are very lucky to have Dan with us here at the Mendi Blackhawks and can see a very bright future for him.