Mendi Blackhawks U20's Top of the Ladder
Monday, May 21, 2018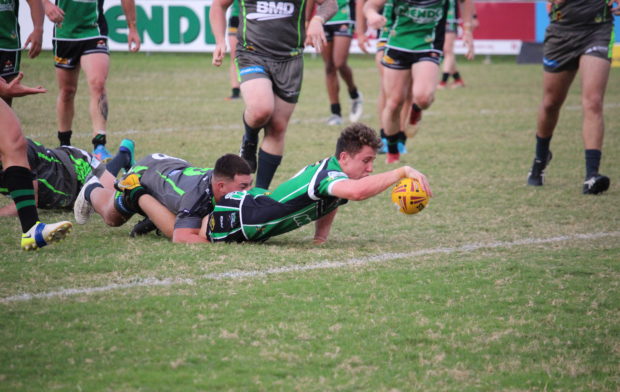 BLACKHAWKS MEDIA
The Mendi Blackhawks Under 20's have shot to the top of the ladder after 11 rounds of the Hastings Deering Colts competition, with a 25-10 win over Wynnum Manly at home yesterday.
The visitors posted first points on the scoreboard with a try in just the 4th minute of the game.
Jake Riley was the next to score for the Blackhawks in the 10th minute, followed by a try to Adam Cook in the 24th minute.
Cook then kicked a penalty goal and a field goal 6 minutes before half time, giving the home team at 13-6 lead going into half time.
Wynnum Manly were again first to score in the second half, but two late tries to Lachlan La Rosa and Jake Riley, his second for the day, sealed the win for the Mendi Blackhawks.
Coach of the Mendi Blackhawks David Tangata-Toa said he was pleased with the performance coming off a bye.
"It was a very quality game against Wynnum, which is exactly what we needed after the loss to Burleigh," Tangata-Toa said.
A time change for the Under 20's meant that the ISC team were able to cheer them on from the sidelines after their game.
Next week is a quick turn around for the under 20's who will play in the curtain raiser for the North Queensland Cowboys at 1300Smiles Stadium, 5.25pm, against the Western Mustangs.
TOWNSVILLE BLACKHAWKS 25: (Tries – Jake Riley 2, Adam Cook, Lachlan La Rosa; Adam Cook 3/4 goals, penalty, field goal) def WYNNUM MANLY 10: (Tries Ryan O'Keefe, Shannon Gardiner; Shannon Gardiner 1/2 goals)