Sky's The Limit
Tuesday, May 8, 2018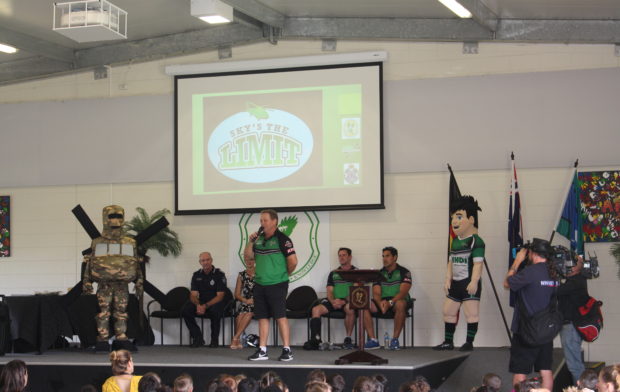 BLACKHAWKS MEDIA
The Townsville & Districts Mendi Blackhawks, have teamed up with the Queensland Police Service and Rasmussen State School to launch a Pilot Program called "Sky's the Limit".
The program is designed for primary school aged students to focus on the importance of attending school, healthy living and positive lifestyle choices.
Mendi Blackhawks Football Operations Manager, Adrian Thomson, said the program is something he hopes will benefit the entire community.
"We have been working closely with the Queensland Police and Rasmussen School to ensure the program is designed to not only educate students, but something they will really enjoy,"
"We have used Rugby League to capture the young audience, with all subjects relating to the Mendi Blackhawks and the sport,"
"Once they start they program, they will begin to learn the importance of attending school, healthy eating and using positive behaviour,"
"We then want this to spread out from the classrooms, to the school yard and wider community."