Rnd 3: Mendi Blackhawks U20's V Pride
Monday, March 26, 2018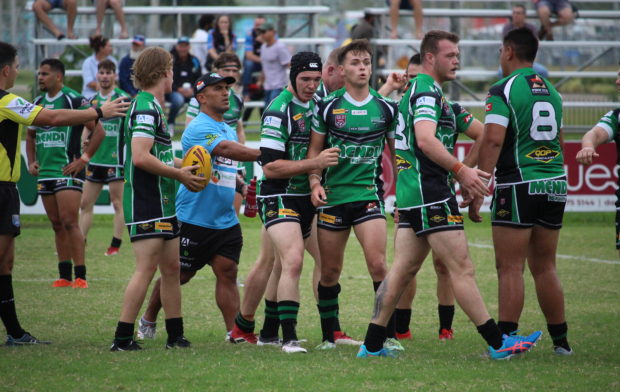 U20's Blackhawks V Pride on the weekend.  Photo's by Blackhawks Media
BLACKHAWKS MEDIA
Two wins and a draw puts our Mendi Blackhawks Under 20's in third position after 3 rounds of the Hastings Deering Colts, and Coach David Tangata-Toa said he is happy with his teams performance, but believe they still got plenty of room for improvement.
Scores were even at 24-24 all after full time against the Pride on the weekend.
"We started our first two games with really good execution," Tangata-Toa said.
"Unfortunately we let the game slip away on the weekend,"
"Full credit to the opposition, they played well and I was happy to come away with a draw."
The Under 20's have a bye this weekend, then they take on Tweed Heads at home on April 7.