Rd 3: ISC Mendi Blackhawks V Pride
Monday, March 26, 2018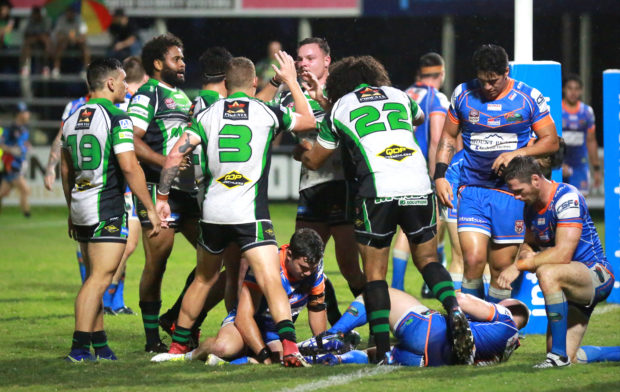 Mendi Blackhawks ISC in action against the Pride on the weekend.  Photo's by Alix Sweeney.
BLACKHAWKS MEDIA
The Mendi Blackhawks Intrust Super Cup team will focus on more discipline this week after going down to the Pride 26-6 on Saturday.
Coach Kristian Woolf said his teams ill-discipline gave the opposition too many opportunities.
"Far too many errors crept into our game, with and without the ball," Woolf said.
"We needed a strong mental toughness, and unfortunately at times we didn't have that,"
"This week we will be focusing on our discipline and approaching the game with a much tougher attitude."
The Mendi Blackhawks head down to Redcliffe this weekend to take on the Dolphins.  Kick off is at 6pm.