Mendi Blackhawks Captain Rises to the Challenge
Thursday, March 8, 2018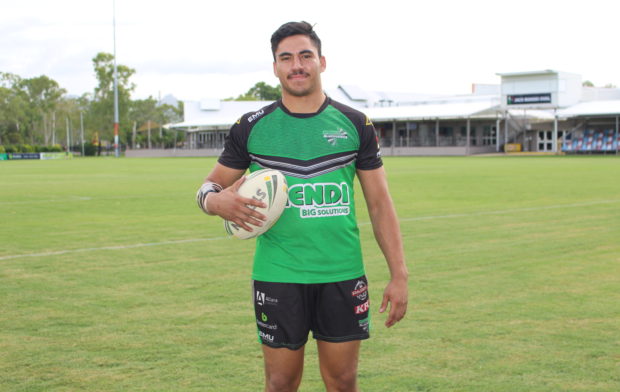 Mendi Blackhawks Captain Andrew Niemoeller is looking forward to his first game as Captain this Saturday.
BLACKHAWKS MEDIA
The Townsville and Districts Mendi Blackhawks have named hard working back rower Andrew Niemoeller as Captain for the 2018 Intrust Super Cup.
Assistant Coach David Elliott said the choice was made easy for himself and Coach Kristian Woolf after Niemoeller completed an outstanding pre-season.
"Andrew has consistently been working extremely hard all pre-season," Elliott said.
"He naturally sets himself very high standards and embodies the Mendi Blackhawks culture,"
"Andrew always put the team first, and never compromises or looks for easier options,"
"He's a natural leader, and the rest of the team will want to work hard for him, no one will want to let him down."
Niemoeller said he was surprised when Coach Kristian Woolf pulled him aside to tell him the news.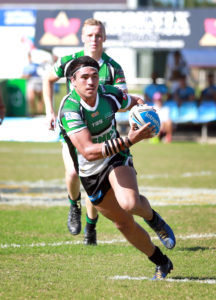 "At first, I thought I was in trouble," Niemoeller said.
"Then when Woolfy told me he had chosen me as Captain, I couldn't believe it,"
"I am very proud to be representing my team and club,"
"Although I don't tend to talk as much as others on the field, I prefer to let my actions speak for me,"
"This is my third year at the Mendi Blackhawks and I've really enjoyed it, especially the physicality at training,"
"My main goal this year as Captain is whatever my Coach's ask of me, to do it well, and play consistent every week,"
"If one to seventeen can do that every week, I think we can go far in the competition this year,"
"At the end of the season, I'm hoping the boys will look back on my performance as Captain and say that I never let anyone down,"
"But for now, Saturday just can't come around quick enough,"
"We want to start the season off right, and that starts this week."
Round 1 for the Townsville Mendi Blackhawks kicks off against the Mackay Cutters this Saturday.
Intrust Super Cup
Mendi Blackhawks V Mackay Cutters
6pm Saturday, March 10
BB Print Stadium, Mackay