PRESEASON WEEK 5 – Mendi Blackhawks Reaching New Heights
Monday, December 18, 2017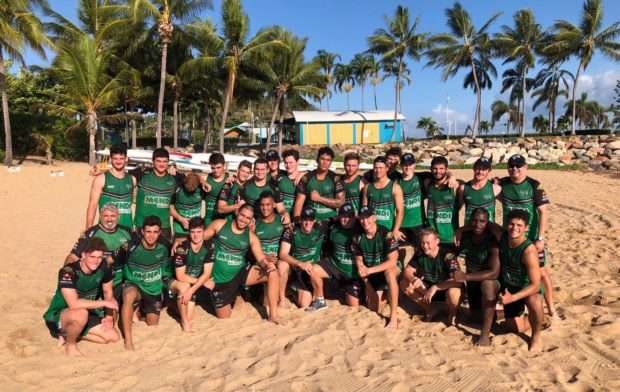 The Mendi Blackhawks Under 18's still smiling after completing tough team challenges on the Strand Saturday morning.
BLACKHAWKS MEDIA
Week 5 of pre-season training reached new heights on the weekend as all 3 grades of the Townsville and Districts Mendi Blackhawks headed to the Townsville Strand and Castle Hill for a series of team challenges.
As the sun was rising over the strand, cars were being hauled up Castle Hill, by the Intrust Super Cup Team, under the carefully eye of Mendi Blackhawks Coach Kristian Woolf, Strength and Conditioning Coach James Moran and the entire coaching staff.
"It was a great start to the morning," Moran said.
"It's all about preparing the teams for the best possible start to the 2018 season,"
"The exercises were tough, both mentally and physical, but once they finished, it was very rewarding."
The Hastings Deering Colts Under 20's coach David Tangata-Toa and Mal Meninga Under 18's coach Cameron Miller, were also impressed with their teams as they successfully completed all tasks set by the coaching staff.