Mendi Blackhawks Announce Under 18's & 20's Coaches for 2018
Wednesday, October 4, 2017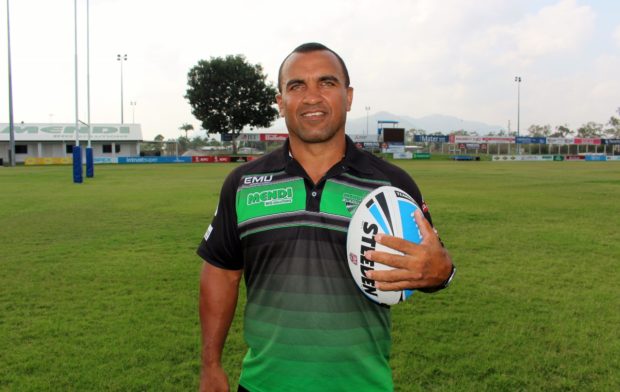 Roy Baira will once again coach the Mendi Blackhawks Under 18's in 2018
The Townsville and Districts Mendi Blackhawks have today announced their head coaches for the Under 18's and Under 20's for Season 2018.
Roy Baira will continue his role as head coach of the Mal Meninga Under 18's and current Penrith Panthers NYC coach David Tangata-Toa will commence, in a new full-time position, as coach of the Under 20's.
Coach of the Mendi Blackhawks, Kristian Woolf, said he is excited for what is in store for next year.
"It is really exciting to watch our club grow," Woolf said.
"Having the Under 20's join us in a full competition is something that we have been really looking forward to for a while now."
"It puts us in a great position to use and develop more local players."
"We are happy to have Roy continue on as coach of the Under 18's,"
"Roy has plenty of experience on and off the field and knows the area well."
"He continually tries to improve himself, and I think he has the potential to be a great coach in the future."
"David is a premiership winning coach that will bring plenty of experience at the Under 20's level."
"His role will be not only to coach, but also develop younger players into the Intrust Super Cup and beyond."
"He has done a great job at the Panthers and we look forward to him bringing a new style of coaching to the club."
David said he is looking forward to the move north with his family.
"I am really excited to be a part of the Mendi Blackhawks in Season 2018," Tangata-Toa said.
"They have a strong roster of local talent, which I am looking forward to developing even further."
"I will bring a totally different coaching perspective to the club, which I think will work well in Townsville."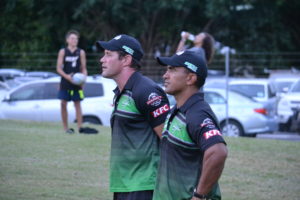 Roy Baira is hoping to improve on his teams performance after missing out on the finals this year.
"I have really enjoyed my year with the under 18's," Baira said.
"We had some younger boys playing who did a fantastic job and will now be better prepared for next year."
"It's great to offer opportunities right here in Townsville without having to move away."
"David and I will be working together to ensure the boys are ready to step up if required."
* David is the current Assistant Coach under Kristian Woolf for Tonga and will join the Mendi Blackhawks once his Rugby League World Cup commitments are over.