Dan Beasley Signs with French Club
Friday, August 25, 2017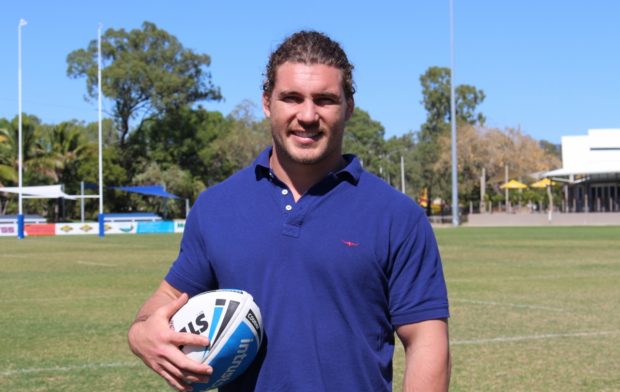 Friday August 25, 2017
It's "Au Revoir", goodbye, for Mendi Blackhawks Captain Daniel Beasley, who has just announced he has signed with French Club, Albi.
The good news is he could possibly return to the Blackhawks at the back end of season 2018, once the French season finishes.
"It is something that I have always wanted to do from a very early age," Beasley said.
"I told my mother when I was 12 that I wanted to play Rugby League overseas, and now it's happening it's a bit surreal."
"A friend put me onto a contact at Albi and once I sent my player resume over there, they pretty much came back the same day."
"The things I'll miss most are our beaches, fishing and definitely my mates, but I'm really looking forward to experiencing a whole new culture and lifestyle over there."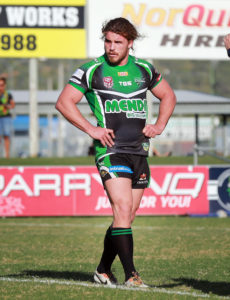 Mendi Blackhawks Coach Kristian Woolf, who has coached Beasley since 2010, first at the North Queensland Cowboys Under 20's, believes he will be a stand out in the French competition.
"Dan is always a very mentally and physically tough player," Woolf said.
"I think he will really stand out and be one of the best players in the competition because of this."
"He is one of the finest leaders I've seen, on and off the field, and a good influence on other players."
"It's a bonus for us that we are not saying good-bye completely, but look forward to welcoming him back towards the end of next year."
Beasley said the ultimate thank you to all of his supporters over the years would be to be a part of a grand final win.
"I don't think my role at this club would ever be fully complete until we win a maiden grand final."
"It's something that our club deserves and something that I would love to be a part of."
The Mendi Blackhawks play the Sunshine Coast Falcons this Sunday in the last regular home game of the season after already securing a spot in the top 6.  The game will be televised live on Channel 9 from 1.30pm.