Mendi Blackhawks Defeated in Final Home Game of 2017
Monday, August 14, 2017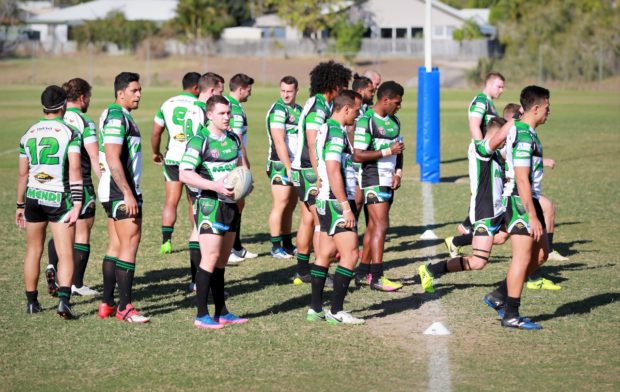 Monday, August 14, 2017
A fairy tale final home game finish wasn't to be for retiring Mendi Blackhawks duo Anthony Mitchell and Michael Parker-Walshe as the PNG Hunters defeated the Blackhawks 24-16.
The visitors were first to put points on the board scoring 2 early unanswered tries in the first ten minutes, giving them a 12-0 lead.
The large, vocal home crowd helped lift their team and the Blackhawks soon responded in dynamic fashion with 3 unanswered tries of their own, in 20 minutes.
Carlin Anderson was the first to score, after collecting a Hunters kick, passing to Reuben who then returned pass, finding Anderson in open space, sprinting 50m to score a try, which he then converted.
Paul Byrnes was the next to score off a Blackhawks well-orchestrated set play. A cut out pass from Anderson saw Byrnes score in the right side corner, locking scores up with the conversion from Anderson at 12-all.
The home teams 3rd and final try of the day was off a high kick from Parker-Walshe, which saw Jonathan Reuben made collecting look easy, scoring the try.
The missed conversion saw the home team with a 16-12 lead heading into half time.
The second half started with the Hunters showing why they are the competition leaders, defending their line for 7 straight sets. The Blackhawks threw everything at the Hunters but could not crack the line.
The Hunters ended the game with 2 late tries, remaining on top of the Intrust Super Cup ladder and possibly sealing the minor premiership.
An early blow to the Blackhawks saw captain Daniel Beasley having to withdraw due to an injury in the warm up.
The Blackhawks have the bye next week followed by the Sunshine Coast Falcons in the last round of the year.
Photo's by Alix Sweeney