Round 11 Mendi Blackhawks Team Announced
Saturday, May 20, 2017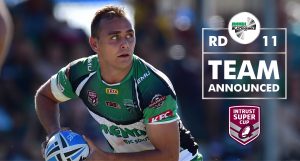 Saturday, May 20 2017
Mendi Blackhawks Coach Kristian Woolf has named his team for the Round 11 Intrust Super Cup game against the Central Capras at Jack Manski Oval this Sunday.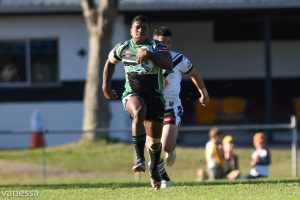 A welcome inclusion back in the team is powerful utility Davin Crampton, who hasn't played since last year due to surgery in the off season.
Coach Kristian Woolf said he is pleased to have Crampton back in his team.
"Davin has been a really strong player for us in the past," Woolf said.
"His approach to every part of his game is always very professional and hard working,"
"He is a tough competitor and stand out performer, so its good to see him back."
Kick off will be at 1.40pm this Sunday at Jack Manski Oval.
Team: Townsville Mendi Blackhawks v Central Capras
Venue: Jack Manski Oval
Date: 21st May 2017, 1.40pm
1. Carlin ANDERSON
2. Samsen O'NEILL
3. Temone POWER
4. Davin CRAMPTON
5. Jonathon REUBEN
6. Kyle LAYBUTT
7. Michael PARKER-WALSHE
8. Sam HOARE
9. Anthony MITCHELL
10. Corey JENSEN
11. Blake LEARY
18. Andrew NIEMOELLER
13. Dan BEASLEY (c)
Interchange
14. Kierran MOSELEY
15. Jordan KENWORTHY
16. Sione LOUSI
22. Oshae Tuiasau
18. Ty Carucci
Coach: Kristian Woolf