Mendi Blackhawks Team Announced – Round 6
Wednesday, April 5, 2017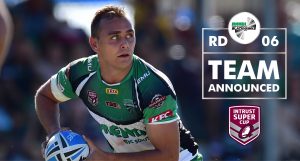 Wednesday, April 5, 2017
An unchanged team from last week has been named for the Mendi Blackhawks Round 6 clash against the Northern Pride in Cairns this Saturday, in the XXXX Rivalry Round.
A late change, to be confirmed, due to injury concerns at the North Queensland Toyota Cowboys, sees Blake Leary being called into their 21-man squad.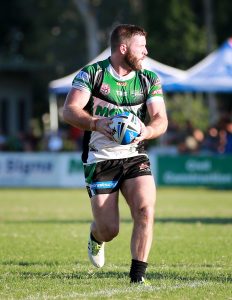 This comes as rewards for Leary who has played well constantly for the Mendi Blackhawks in the opening 6 rounds.
Coach Kristian Woolf is looking forward to the road trip to Cairns this weekend to play their northern rivals.
"I'm hoping we are in for a strong steeled performance this weekend," Woolf said.
"The boys always enjoy the trip north, and I'm hoping we can improve on our previous two games."
"Playing for Foley Shield points, always brings out extra enthusiasm."
The Under 18 and Under 20 Townsville Mendi Blackhawks also travel to Cairns with the Mal Meninga Cup kicking off at 2.20pm followed by the Under 20 FOGS State Wide Comp at 3.55pm and the XXXX Rivalry Round main game, the Intrust Super Cup, kicking off at 5.30pm.
Team: Townsville Mendi Blackhawks v Northern Pride
Venue: Barlow Park, Cairns
Date: 8th April 2017, 5.30pm
1. Carlin ANDERSON
2. Samsen O'NEILL
3. Temone POWER
4. Ty CARUCCI
5. Jonathon REUBEN
14. Kierran MOSELEY
7. Michael PARKER-WALSHE
8. Sam HOARE
9. Anthony MITCHELL
10. Corey JENSEN
11. Blake LEARY (TBC)
12. Andrew NIEMOELLER
13. Dan BEASLEY (c)
Interchange
15. Kieran QUABBA
16. Jordan KENWORTHY
19. Sam FOSTER
22. Oshae TUIASAU
COACH: Kristian Woolf