Special Children's Christmas Party 2016
Monday, November 21, 2016
Christmas came early for hundreds of local kids on Saturday, when the 2016 Special Children's Christmas party was again held at the Ryan Community Centre.
The event personally invites children with special needs and their families to attend for an afternoon of fun, and each child goes home with presents generously donated by local businesses.
Mendi Blackhawks players and staff attended again this year to volunteer alongside Brothers Leagues Club staff as Toy Room helpers and to hand out Brothers reindeers to the kids.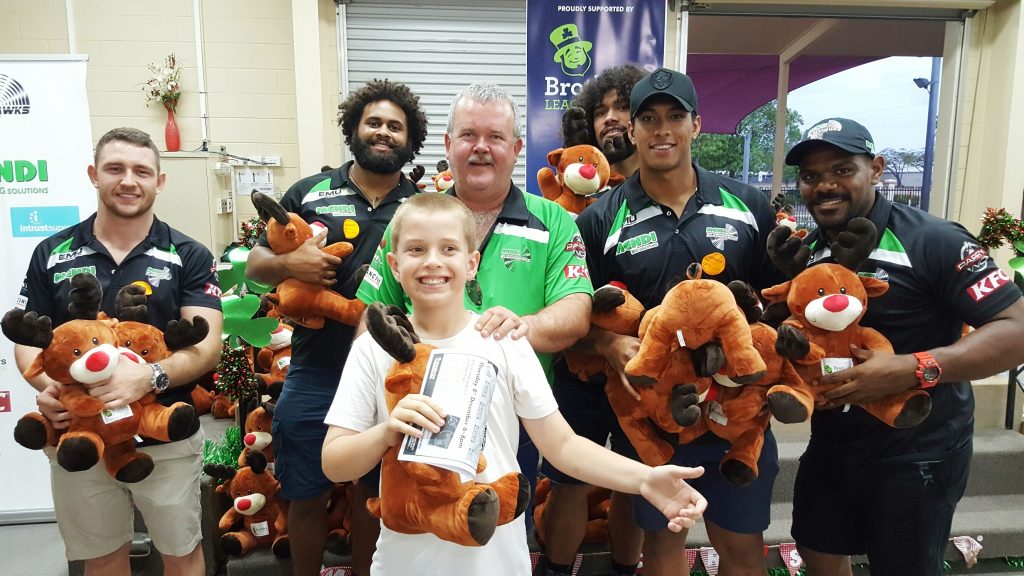 The fantastic annual event gives local children an action packed day they will never forget.
The Party was a great success and the Townsville & Districts Mendi Blackhawks were privileged to again be involved in such a wonderful and worthwhile event.
We can't wait to join the festivities again in 2017!