Parker-Walshe cleared of serious injury
Tuesday, May 31, 2016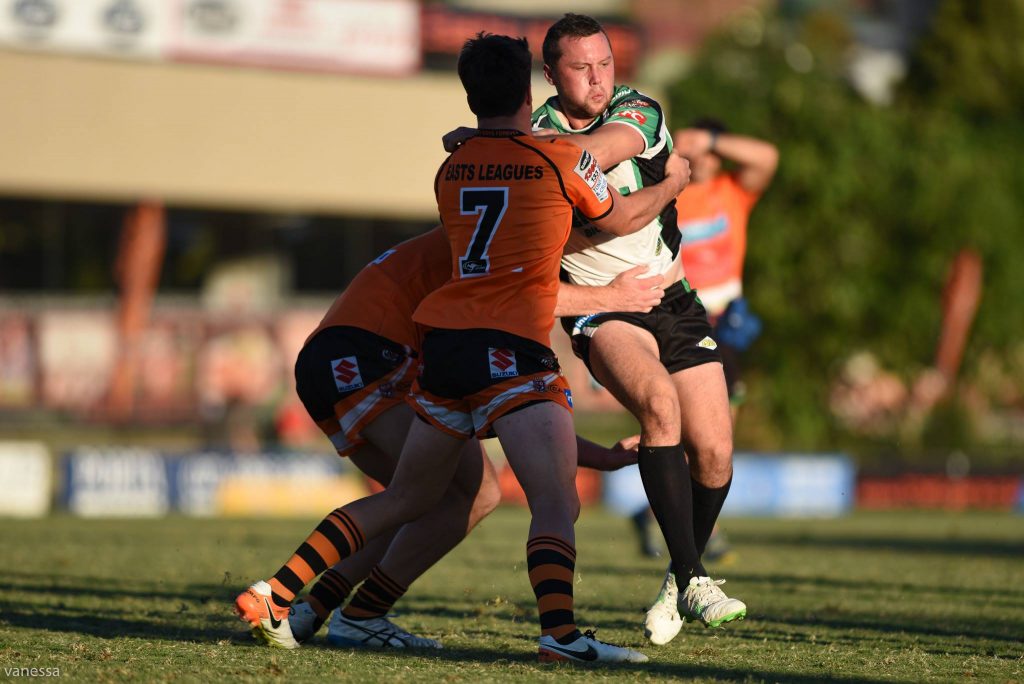 After a sickening head clash with team-mate Moses Pangai in the final minutes of the Round 12 clash against the Easts Tigers, Townsville & Districts Mendi Blackhawks feared a long lay-off was ahead of Michael Parker-Walshe.
Thankfully yesterday those fears were put to rest with scans clearing the classy halfback of facial fractures.
Parker-Walshe was assisted from the field heavily concussed and with blood coming from his mouth in the final minutes of the match. Whilst the rest of his teammates flew home to Townsville he remained in Brisbane overnight on Sunday to have scans and tests to rule out serious injury.
In a heart-warming twist former Townsville player Zac Sarra was attending at the match at Suzuki Stadium and offered to take Parker-Walshe to the hospital to get his injuries checked out.
Sarra and Parker-Walshe are family friends and the former Easts player, who played for the Tigers in the 1980s, put his loyalties aside to help out the Mendi Blackhawks. He remained with Parker-Walshe until his family could get to the hospital.
Whilst instrumental to the team Coach Woolf said he would not be taking any chances on playing the half back unless he was 100%.
"Whilst Michael was cleared of fractures to his cheek he was still heavily concussed during the incident. We will be keep a close on him during the week.
"It was a pretty nasty scene to see him on the ground and not moving after the head clash. There is a chance he might not be fit to play this weekend.
"Ant Mitchell and Lona Kaifoto will also need to pass concussion tests during the week. It was that kind of game." Woolf said.
The Mendi Blackhawks will not be finalising their team for their upcoming Round 13 home game against the Norths Devils until after State of Origin 1 is played tomorrow night.
The large Cowboys contingent in the Queensland Origin team means that players there is a chance that players may be rested and Jahrome Hughes and Ray Thompson may again be required for NRL duty.
The Mendi Blackhawks final team list will be published on Thursday morning.