Top four clash looms
Wednesday, May 25, 2016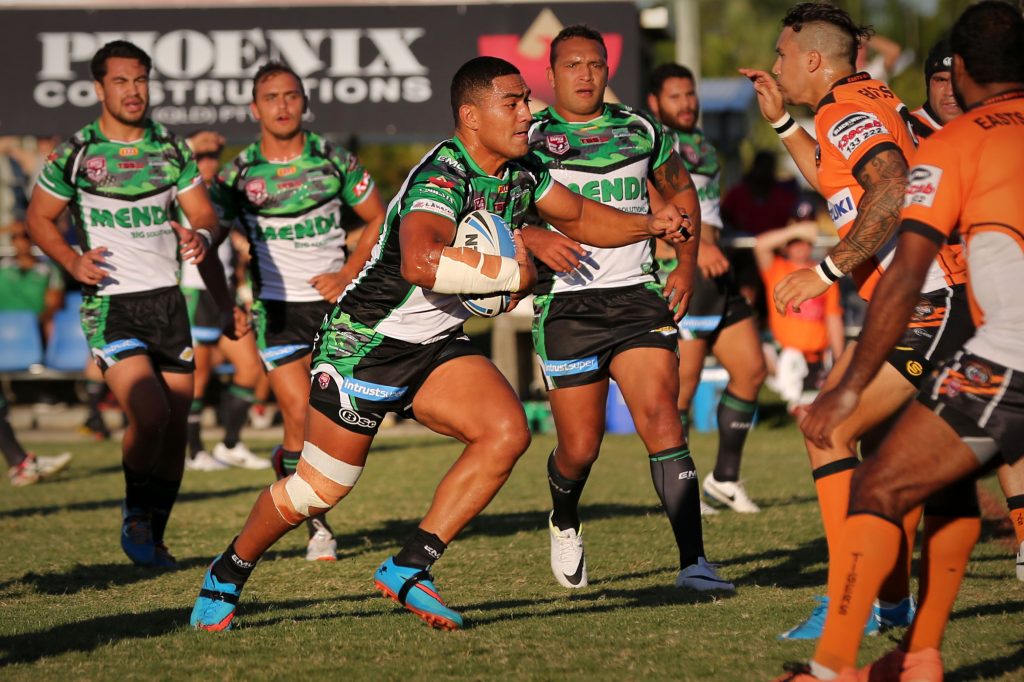 Two sides who each scored 52 points against their opponents in Round 11 of the Intrust Super Cup will meet this Sunday in what looks to be an epic battle at Langlands Park.
The Townsville & Districts Mendi Blackhawks will hit the road this weekend to take on the Easts Tigers in Round 12 of the Intrust Super Cup.
Whilst the match is set to be a real challenge for the Mendi Blackhawks the team are confident in the squad they have name despite losing Jahrome Hughes and Ray Thompson to the NQ Cowboys.
"Easts have been playing really well and are a top four side so it will certainly be a challenge for us." Coach Kristian Woolf said.
"They are a tough team to beat at Langlands but I am confident in the team we have named and I know these blokes can get the job done for us."
East have a strong affiliation with the Melbourne Storm and have this week named 7 Melbourne Storm players in their line up to take on the Mendi Blackhawks.
The Mendi Blackhawks record against the Easts Tigers so far is one win and one draw.
Fans will be able to watch the match live in HD thanks to Tigers TV. Just head to the Tigers website http://thetigers.com.au/tigertv-live/. You can also choose to be notified when the coverage begins.
Easts Tigers v Townsville Blackhawks
Suzuki Stadium, Langlands Park on Sunday, May 29 – 3pm
Townsville Blackhawks
Hezron Murgha
Jonathon Reuben
Moses Pangai
Delouise Hoeter
Samsen O'Neill
Kyle Laybutt
Michael Parker-Walshe
Glenn Hall (c)
Anthony Mitchell (c)
Corey Jensen
Lona Kaifoto
Rhyse Martin
Lorenzo Maafu
Nathan Norford
Kieran Quabba
Brenden Santi
David Munro
Andrew Niemoeller
Coach: Kristian Woolf