Hughes set for take off with Cowboys
Wednesday, May 25, 2016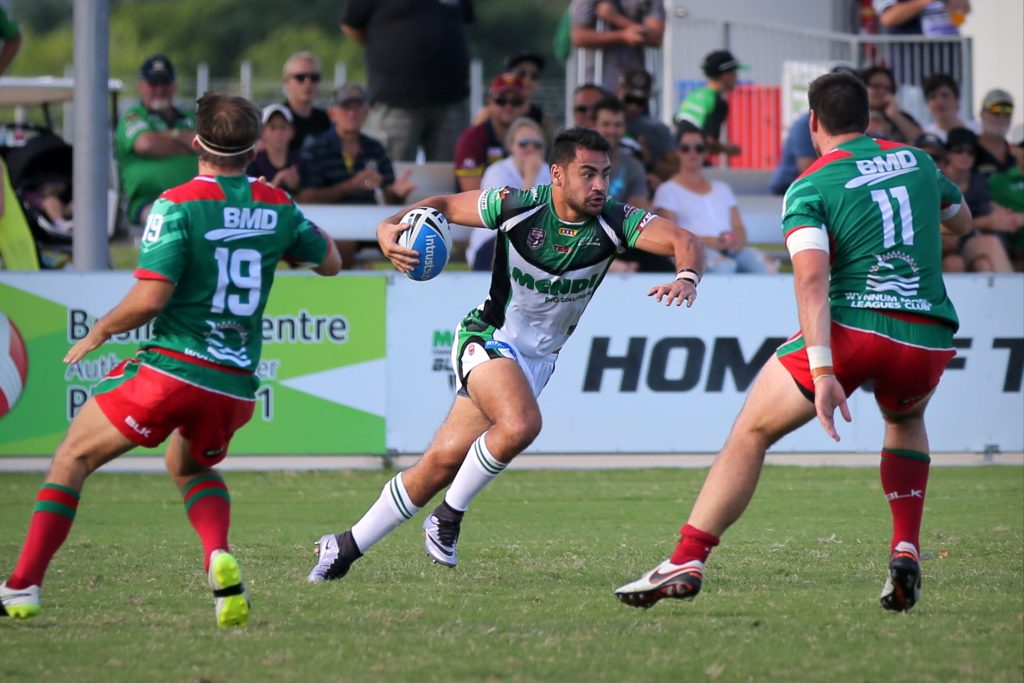 Jahrome Hughes has reached a few impressive milestones since signing on the Townsville & Districts Mendi Blackhawks in their inaugural season; Intrust Super Cup 2015 Back of the Year, Mendi Blackhawks 2015 Back of the Year, Mendi Blackhawks 2015 Players Player and being the first Mendi Blackhawk to sign an NRL contract when he was added to the North Queensland Cowboys top 25 at the end of 2015.
This weekend Hughes will reach yet another milestone as he takes to the field in the number six jersey for his NQ Cowboys first grade debut against the St George Illawarra Dragons in Wollongong.
Hughes is excited and humbled by the opportunity,
"I'm excited for the weekend and feel privileged to be given this opportunity to play for such a great club as the Cowboys."
"I've really enjoyed my time with the Blackhawks in the past two seasons and it's prepared me well for what will come next."
"I'm keen to get out there." Hughes said.
Hughes has played one previous NRL match in 2013 for the Gold Coast Titans during his three year stint at the NRL club between 2012 and 2014.
The classy back spent season 2015 switching selflessly between his regular position of fullback into the five eight role as the team required it. Equally impressive in both roles Hughes is always around the ball, looming up in support for his fellow players or creating chances for others to score.
Cowboys Coach Paul Green has praised Hughes in the Townsville Bulletin this morning,
"I think he (Hughes) has been one of the form players in the Intrust Super Cup, so that's a pretty good indication for me that he's as good a player as anyone else that we've got as an option.
"I'm actually excited to see what he can bring to the game.
"Things are happening around him; he puts himself in the game which is what I want to see and he's got a pretty good footy brain.
"He's got a knack of sniffing out an opportunity … he should be full of confidence and I want him to bring that to us on Saturday night."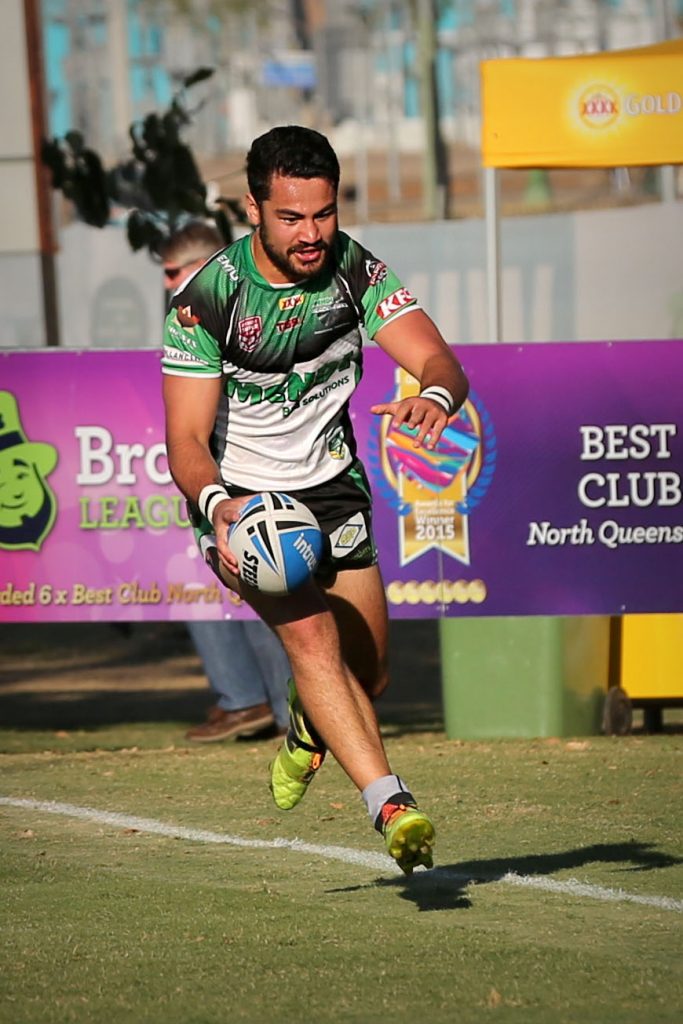 So far in season 2016 Hughes is averaging 131m and 4.6 tackle-breaks per game. He has also racked up 12 try assists and 15 line-break assists, as well as many game turning performances.
Hughes has been an outstanding asset to the Mendi Blackhawks both on and off the field and his NQ Cowboys debut speaks to the strong system in place at the Intrust Super Cup club. Coach Kristian Woolf hopes that Hughes is just the first of many Mendi Blackhawks who graduate to the NRL.
"As a club we couldn't be happier or prouder to see Jahrome play first grade this week. He came to us last year for an opportunity and through his hard work and the hard work of the players around him that opportunity has come to fruition."
"He's been a standout performer for us the last two seasons and has thoroughly deserved this call up."
"We wish him all the best and hope it is the first of many call ups for him and other players in our system."