Costigan succumbs to knee injury
Thursday, May 19, 2016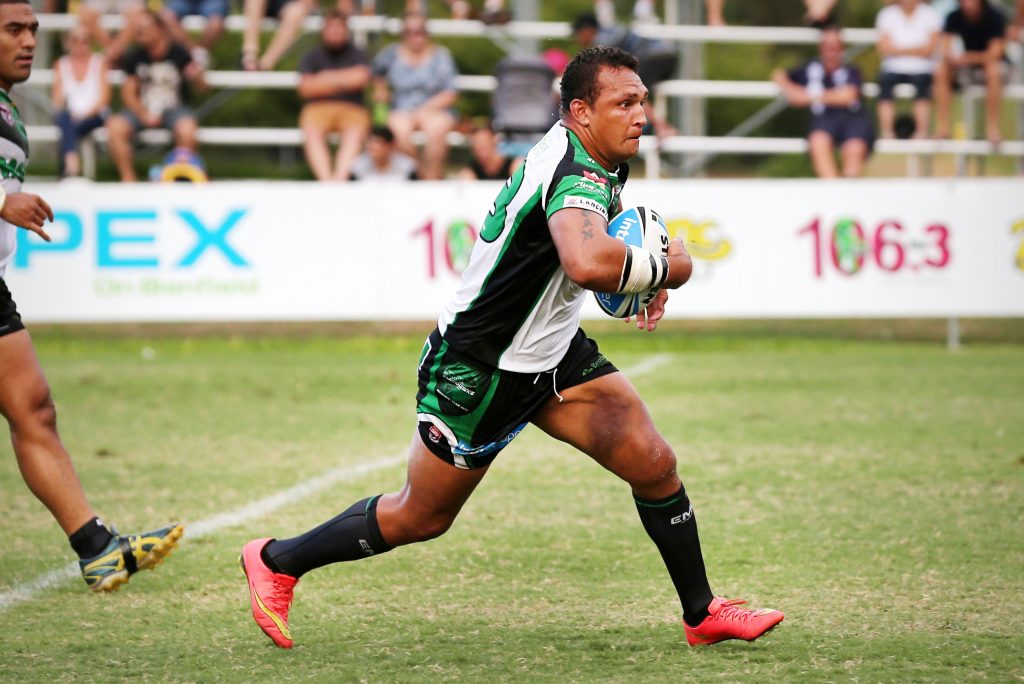 The Townsville & Districts Mendi Blackhawks have this month sadly farewelled one of their most valuable players. Part of the outstanding Inaugural 2015 squad, Mendi Blackhawk #2 Neville Costigan has made a choice to step down from his duties at the club after succumbing to a chronic knee injury.
The Mendi Blackhawks medical and coaching staff have worked tirelessly with Costigan since the pre-season to try to get the the rugged lock forward back on the field but despite their best efforts and a unwavering commitment from Neville himself, he has been forced to make the tough decision to retire from Intrust Super Cup level rugby league.
Costigan played 24 matches for the club and made an outstanding contribution both on and off the field. He was one of the leaders of the squad and took that role seriously with consistently strong performances on the field and an equal commitment to the club's community engagement activities.
During Round 19 in Season 2015 Costigan notched up his 50th game of Intrust Super Cup and he went on to be awarded with the Inaugural Player of the Year award for the Mendi Blackhawks at the end of the season.
Prior to signing with the Mendi Blackhawks, Costigan played almost 200 games in the NRL and the English Super League since beginning his career with the Brisbane Broncos in 2003. He also played six International games for Papua New Guinea and won a NRL Grand Final with St George Illawarra Dragons.
A player such as Costigan with such a distinguished career in the NRL and in Representative football will be difficult for the club to replace but the staff and players wish him all the very best as he pursues a career after football in the mining industry.
"Both Nev and our staff tried really hard to get his knee right but it's just not at a point where he feels he can contribute at Intrust Super Cup level." Coach Kristian Woolf said.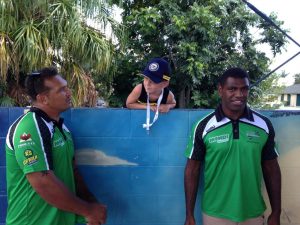 "His contribution to the Blackhawks has been outstanding from the day he signed on. He contributed to setting up our culture from the start, in terms of good honest blokes who are willing to work hard and put in every single week."
"We would like to wish Neville, his partner Stevie and their daughter Azalea all the very best in their future. We know Nev will continue to support the Blackhawks and he is always welcome here at the club."