Northern Rivalry for Anzac Round
Wednesday, April 20, 2016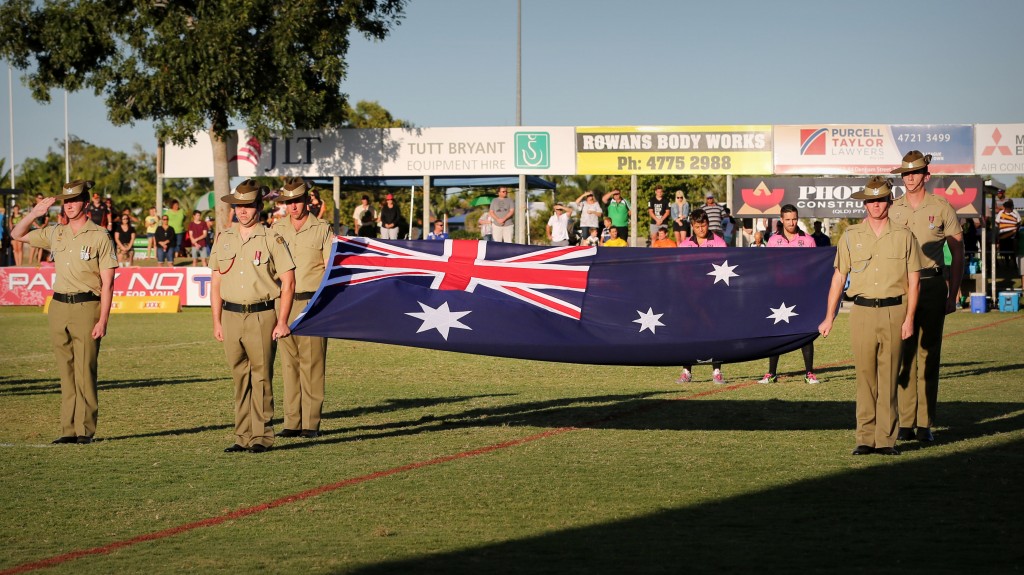 This weekend's Round 8 Intrust Super Cup match will see the Townsville & Districts Mendi Blackhawks host the Northern Pride and in the home side's designated Anzac Round.
The day will include a pre-game Anzac Day Ceremony in an early commemoration and celebration of Australia's most treasured national day. The match will be played on Sunday afternoon prior to the official 2016 Anzac Day on Monday when Australians and New Zealanders spend the day honouring those who have served Australia and New Zealand in war and those men and women who continue to serve in our defence force.
Given the club's namesake is an aircraft with a heroic history of not only transporting troops but also of search and rescue and flood relief missions; and the team is based in a town with a solid reputation as a Garrison city the Anzac Round takes on special importance for both the players and fans.
Co-Captain Glenn Hall said that the players' feel privileged to take part in the day of special celebration "We respect the importance of Anzac Day and understand the relevance to our national history and identity.
"This week's round allows the players to show their respects and recognition of the people who defended our country and also those who continue to do so.
"The boys are excited to play this weekend, being a part of Garrison city makes you feel a little closer to the day, and it's another opportunity for us to play a sport we all love and improve as a team."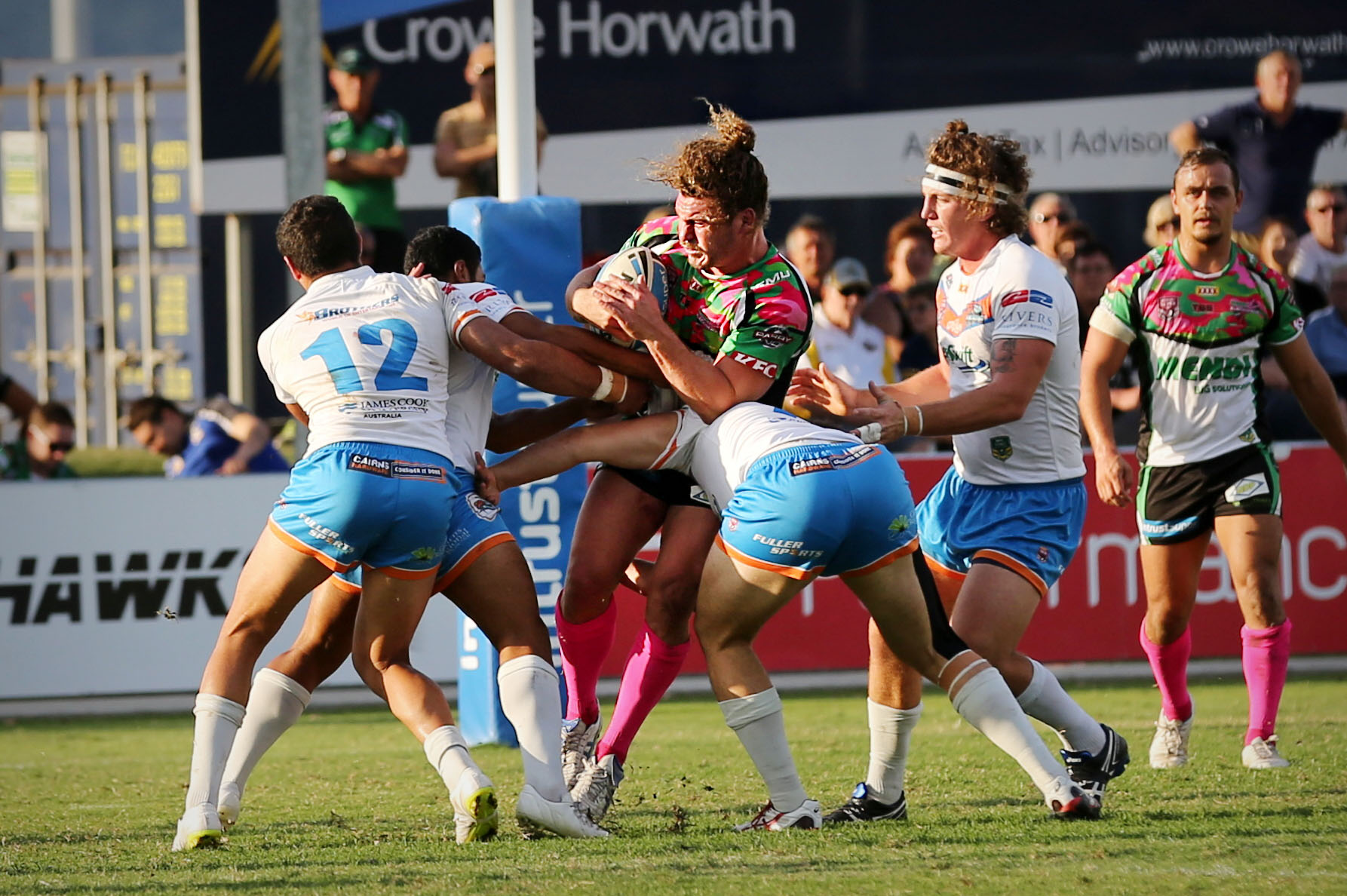 The Northern Pride are currently third on the ladder at 10 points sitting just two points away from the Mendi Blackhawks on 12. The two clubs have already met in 2016, with the Mendi Blackhawks taking the spoils 22-10 in a pre-season trial match in February.
Averaging 32 points over their 6 matches so far this season (the Pride also had a scheduled BYE in Round 4) there is no doubt that the Mendi Blackhawks will need to be focused in defence to contain the Pride's speedy outside backs.
Game day will be made even more special this week with two exciting lead up matches being the Quarter Finals for the younger Blackhawks teams competing in the Cyril Connell Cup and Mal Meninga Cup. Both teams finished top of their respective pools and will be both taking on Victoria in their Quarter Finals.
The Cyril Connell Cup Quarter final will kick off at 12:30pm and the Mal Meninga Cup Quarter Final will follow at 2:00pm prior to the Intrust Super Cup match kicking off at 4:00pm. It looks set to be a day not to be missed at Jack Manski Oval.
Round 8 Intrust Super Cup 2016
TOWNSVILLE & DISTRICTS MENDI BLACKHAWKS VS NORTHERN PRIDE
Jack Manski Oval – Sunday 24th April 2016, 4:00pm.
Jahrome Hughes

Jonathon Reuben

Moses Pangai

Hezron Murgha

Samsen O'Neill

Kyle Laybutt

Michael Parker-Walshe

Glenn Hall (c)

Anthony Mitchell (c)

Corey Jensen

Noel Underwood

Rhyse Martin

David Munro

Nathan Norford

Lona Kaifoto

Willie Minoga

Brenden Santi