MERRY CHRISTMAS
Friday, December 25, 2015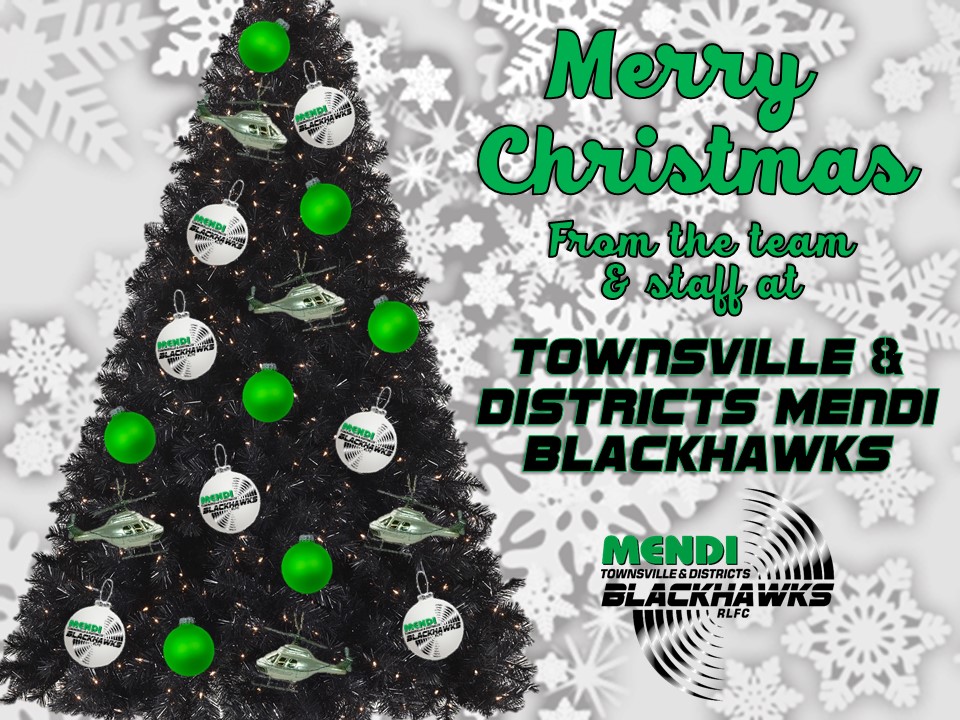 The team and staff Townsville & Districts Mendi Blackhawks would like to extend their very best wishes to all of our fans and their families for a safe & happy holiday season.
Thank you for your support in 2015 and we look forward to seeing you in season 2016! Our 2016 Home Games can be found here, specific days and times will be updated in the near future.
We are currently enjoying a break and will return to the office on 5th January 2016.