Semi Final Match Report
Monday, September 20, 2021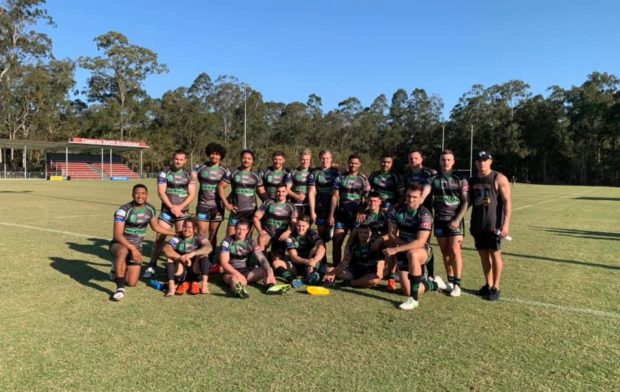 Colleen Edwards, QRL Content Producer
Sunday 19 Sep 2021
The Souths Logan Magpies fought back from a 22-10 halftime deficit to record a 30-24 win against Townsville Mendi Blackhawks to eliminate the North Queensland side from the finals running.
In an Intrust Super Cup first, the match was played at Marsden State High School and the first Cup game to be played in Logan City since 2009.
The Magpies were first to put points on the scoreboard with Creedence Toia scoring in the opening seven minutes of the game. However, the lead was short-lived as Kalifa Faifai-Loa barrelled over the opposite try-line. Shaun Nona's unsuccessful conversion was soon compensated for as minutes later, Josh Chudleigh scored Townville's second try of the game – putting them just ahead at 6-10.
Benaiah Bowie staged a comeback in the first half with a miraculous try on the wing, but Jamayne Isaako was unable to convert to lock the scores at 10-10.
Townsville then dominated the remainder of the first half with Jaelen Feeney and Kyle Laybutt scoring within the concluding 10 minutes of the half.
Souths Logan Magpies coach Steven Bretherton said his side's first half wasn't what they set out to do.
"We weren't playing the game the way we like to play it," Bretherton said.
Looking towards the second half, he wanted his team to "get back to what we do well and eliminate the small errors".
Souths Logan did just that with Ezra Mam going over in the fourth minute of the second half. Isaiah Tass scored off the back of a brilliant set from the Magpies soon after to make it a thrilling race to the finish.
The scores were locked at 22-22 and the crowd could sense the determination of both sides, desperate to not be the team eliminated.
Isaako kicked an early field goal to put the Magpies one point in front of Townsville with 23 minutes still left in the game.
A back-and-forth ensued as due to an error, the Mendi Blackhawks were granted a penalty kick which was successfully undertaken by Nona. This kick brought the score to 23-24 with 15 minutes remaining.
Tass scored his double in the 68th minute to comfortably establish the Magpies on the scoreboard; however, it was a suspenseful battle to the end.
The high stakes of the game and the determination of the Magpies to win was shown from another one-point field goal scored by Isaako which gave Souths the momentum they needed to hold out Townsville until the final buzzer.
Souths Logan's first Intrust Super Cup game at Marsden State High was a success and it will be great to possibly host more games there in the future.
For Townsville, it drew to a close their season where they were able to make yet another finals appearance.