RD6: U16s Match Preview
Friday, April 16, 2021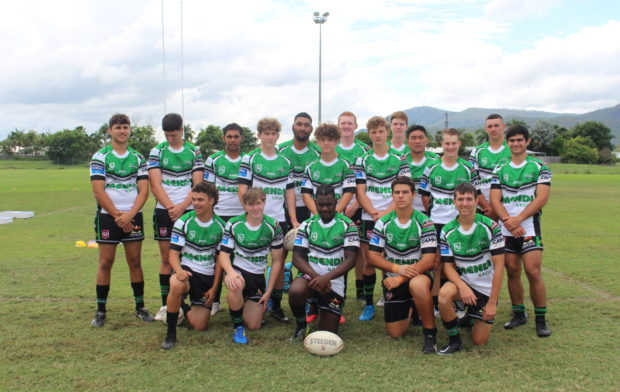 The Mendi Blackhawks and Pride close season tomorrow for the Cyril Connell Challenge. Photo Blackhawks Media
Michael Nunn & Colleen Edwards, QRL Media & Blackhawks Media
Fri 16 Apr 2021
The Cyril Connell Challenge competition will official draw to a close this weekend, with Townsville Mendi Blackhawks and Northern Pride facing off in the only game of the round.
The two sides have met previously in Round 2 with Townsville coming up trumps with a 38-18 win where Jamal Shibasaki and Darby Butler both scored hat-tricks in the win.
Coach of the Mendi Blackhawks U16s Nathan Norford said his team were looking forward to playing their final game at home.
"It's been a good but short season," Norford said.
"Hopefully the players have learnt a lot and can go back to their local clubs and implement what they have learnt."
"Everyone is looking forward to our last game this weekend."
The game kicks off at 2.30pm from Jack Manski Oval.
Round 6 Cyril Connell Challenge U16s
Mendi Blackhawks V Northern Pride
Jack Manski Oval, 2.30pm 
1 Terry Connors
2 Darby Butler
3 Jack Prior
4 Harley Walker
5 Rayzarlin Pearson
6 Lachlan Erba
7 Reece Foley
8 Jay O'Loughlin
9 Jack Wood
10 Elijah Tapau-Taylor
11 Izaya Leedie
22 Anton Bolton
13 Jamal Shibasaki (c)
Int
14 Lachlan Doig
15 Danny Williams
16 Darcy Di Bella
17 Orlando Nawarie
18 Eli Adams
22 Leon Wood
Coach: Nathan Norford